And you will probably be telling me now:
-Why? Hasn't LLMBAC already done that? Why this instead of a brand new chapter?
There's a reason.
Just look and compare these two frames for example: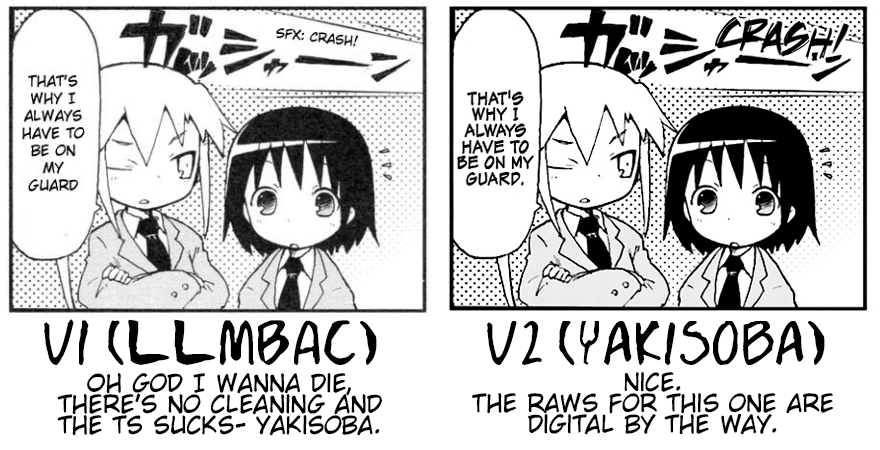 Yeah. It was because i had found errors. And the scanlation itself had various editing errors. 
The TL remained mostly unchanged though.
Now; onto the links:
For all the people hosting my releases on manga readers, please, change LLMBAC's version with this one. My editor eyes will appreciate it. I can't stop cringing at the uncleaned raws.
Unless you are fine with the v1 of course.
But anyways, for anyone interested on the next releases, I hope they come soon.
Goodbye!